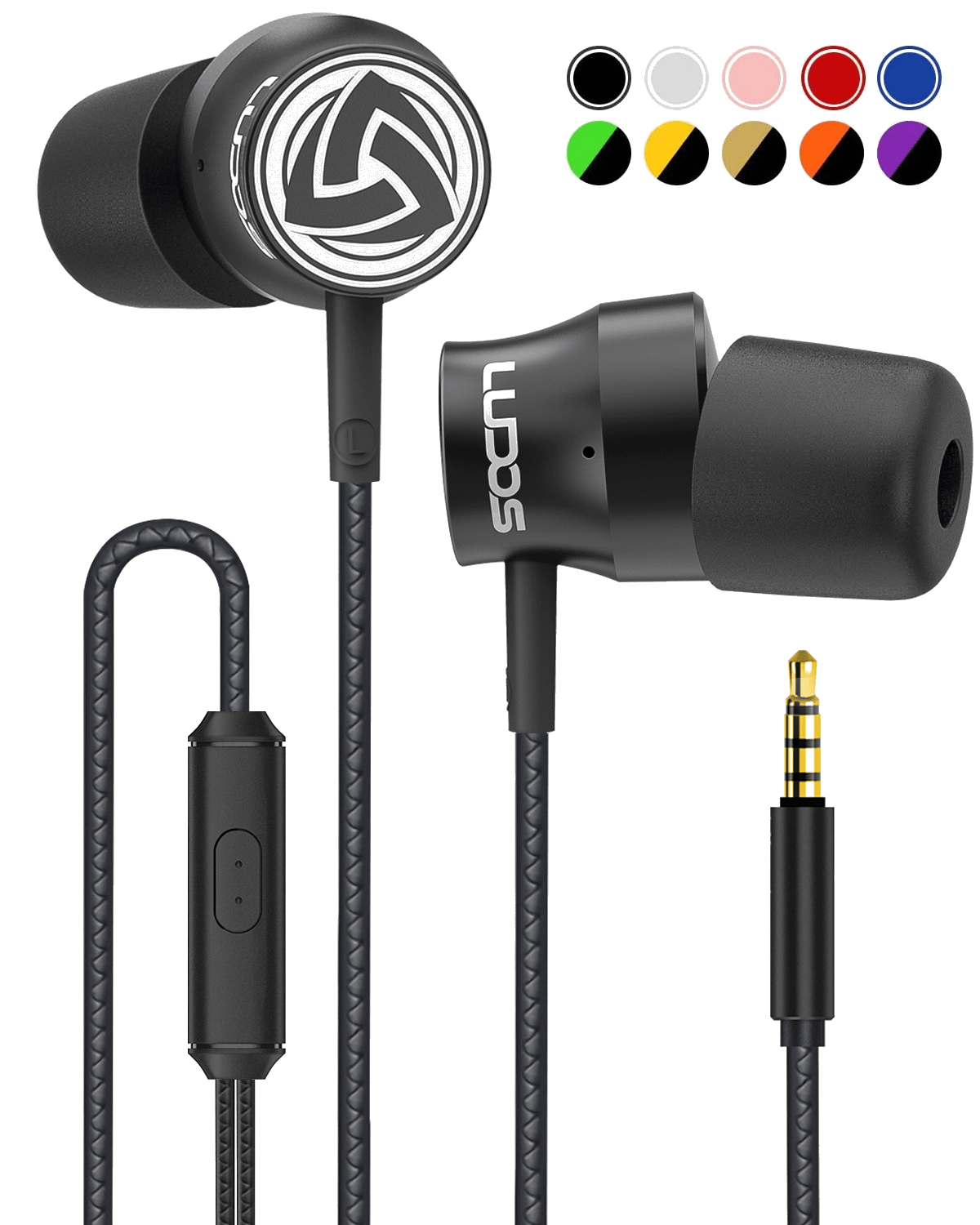 LUDOS TURBO
❇️ 【NEW ERGONOMIC EARPHONES】At LUDOS, our goal is to meet our customers' expectations and we know how important it is to offer quality and comfort. LUDOS TURBO earphones are a new product born to offer you maximum comfort and adherence to your ear. As a result of targeted studies on the shape and size of the ear, you can wear the new earphones for hours comfortably and without discomfort. In 3 words: COMFORTABILITY, QUALITY AND STYLE.

❇️ 【UNPARALLELED QUALITY】Music is our passion, so it is our duty to create speakers that engage the user while listening with an elegant, dynamic, and intense sound. Our speakers are unique and were developed with our customers' needs in mind. You can rest assured, with LUDOS TURBO you can "face" all the sounds that music offers while fully enjoying a speaker that faithfully reproduces the high, mid, and low frequencies.

❇️ 【ALL THE RESISTANCE OF LUDOS】We're a young start-up and in two years we've sold more than 100,000 headphones across Europe. The durability of our products and the satisfaction of our customers are our best business card. LUDOS TURBO, the new in-ear earphones from our company, also meet our standards and offer extra resistance thanks to the reinforced cable, thicker than average, and extra durable components.

❇️ 【THE NEW LUDOS STYLE and MEMORY FOAM】Our new LUDOS TURBO headphones offer a new touch of style that won't go unnoticed. An attractive design that you can take with you every day. Designed to stay in your ear and give you the comfort you deserve, they feature an innovative design. Plus, with the latest generation of Memory Foam eartips, you'll have headphones that are beautiful to look at, pleasant to listen to, and comfortable to wear. You'll love the new LUDOS TURBO!